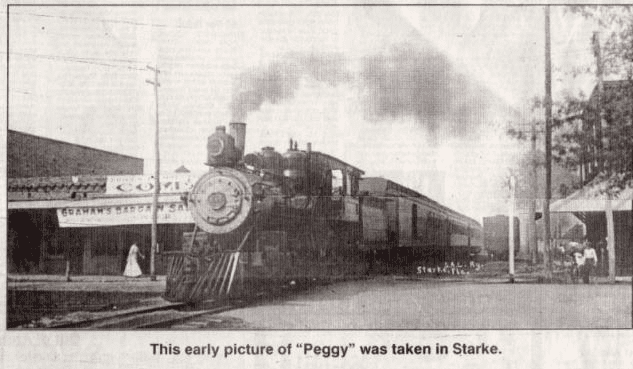 The Town of Brooker, Florida is a small town located in the southwestern corner of Bradford County. The Town of Brooker was originally named Vandy after its first Post Office. In 1894 the Post Office was renamed Brooker in 1894 and the Town was named Brooker after Ed Brooker, an early settler.
About Peggy the Train
The train called "Peggy" ran every day leaving Starke, Florida, early in the morning, passing through Brooker, La Crosse, Alachua, and Bell, on its route to Wannee at the Suwannee River. It would turn around and return to Starke the same day. The train depot for Peggy was built around 1905 in Bell, Florida, and W.C. Cocke was it's first telegraph agent in 1907. The restored historic depot now serves as the Bell Town Hall.